About Ganas
GANAS is a Detroit-based company specializing in
architectural millwork and bespoke furniture.
Since 2015 GANAS has been bridging the gap between design and craftsmanship. We utilize traditional and modern processes from the ideation phase of a project, to the CAD engineering, making, delivery and installation to the customer. Our full service wood and metal shop allow us to provide the highest quality craftsmanship to a wide array of industries and clientele. Our in house design team is equipped to bring any idea to life whether it is designing from the ground up, or working to another designer/architect's specs.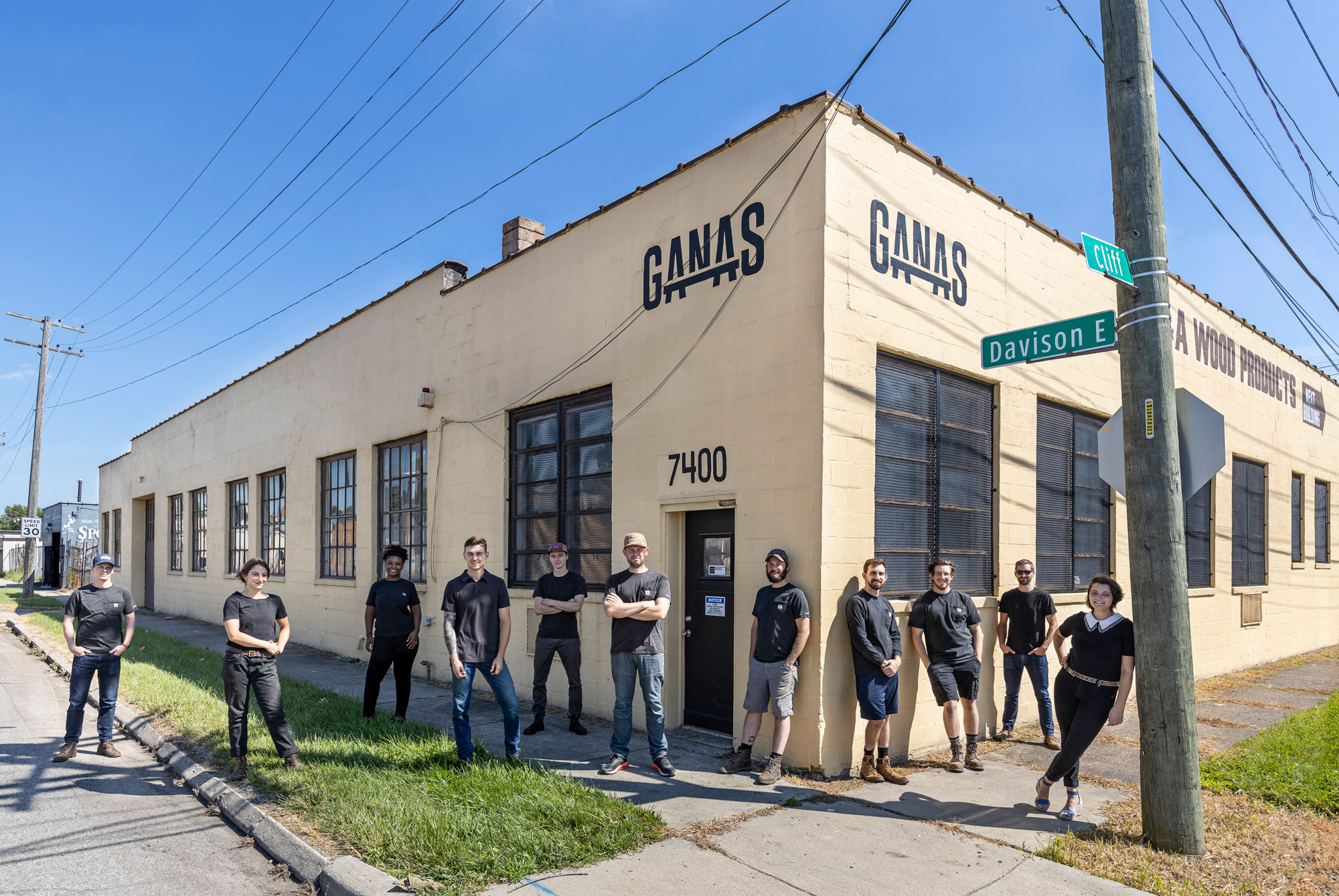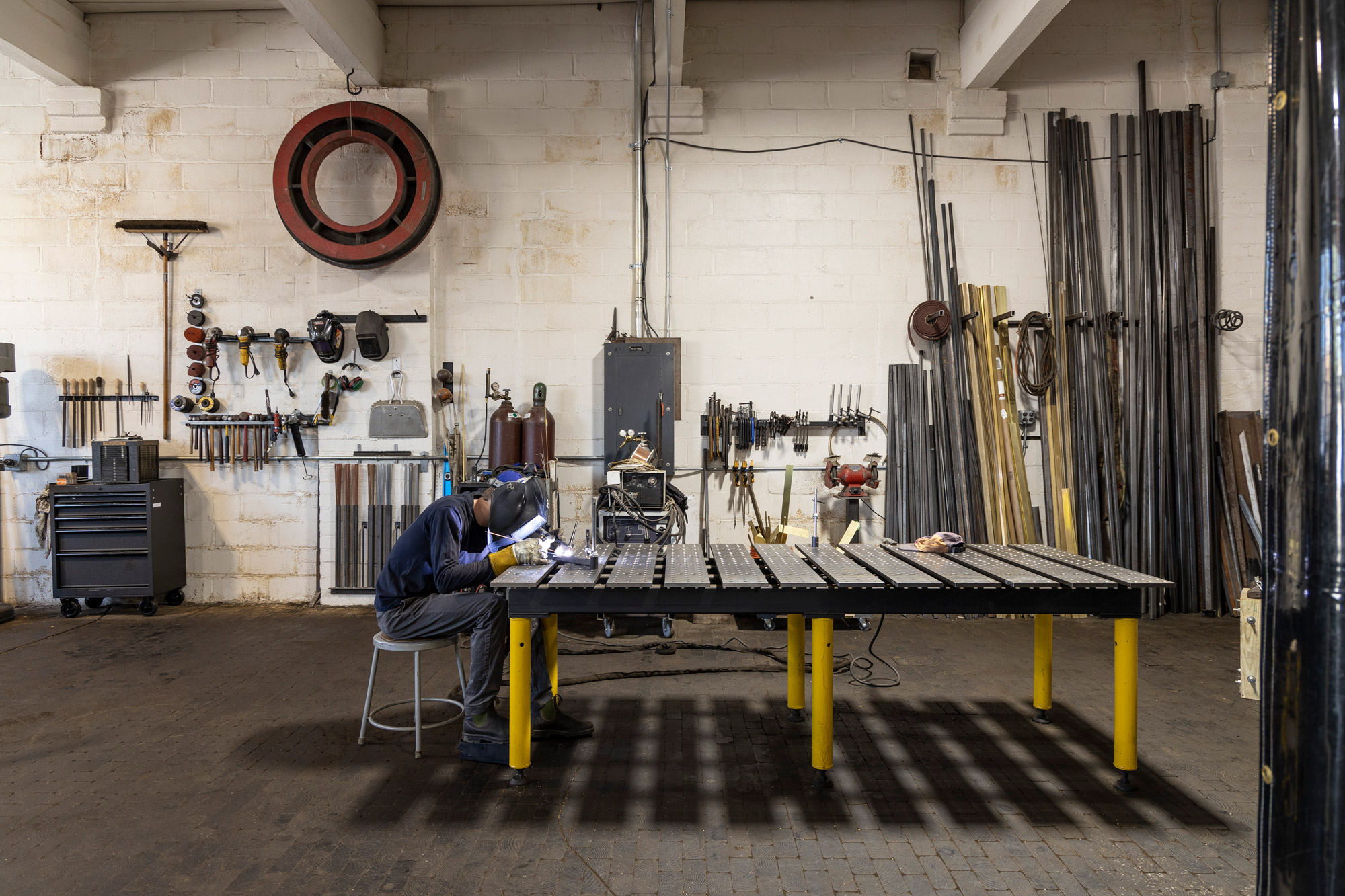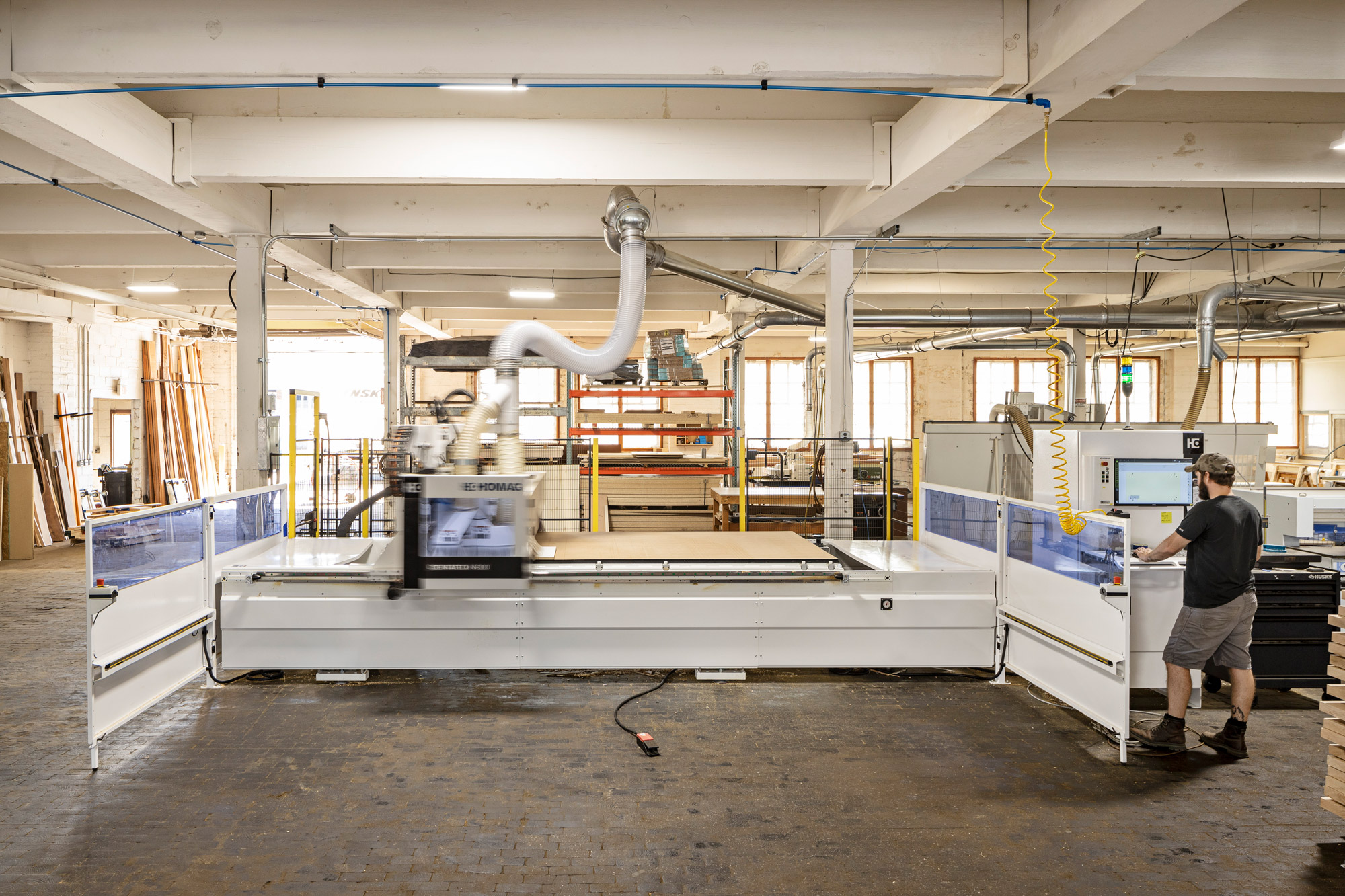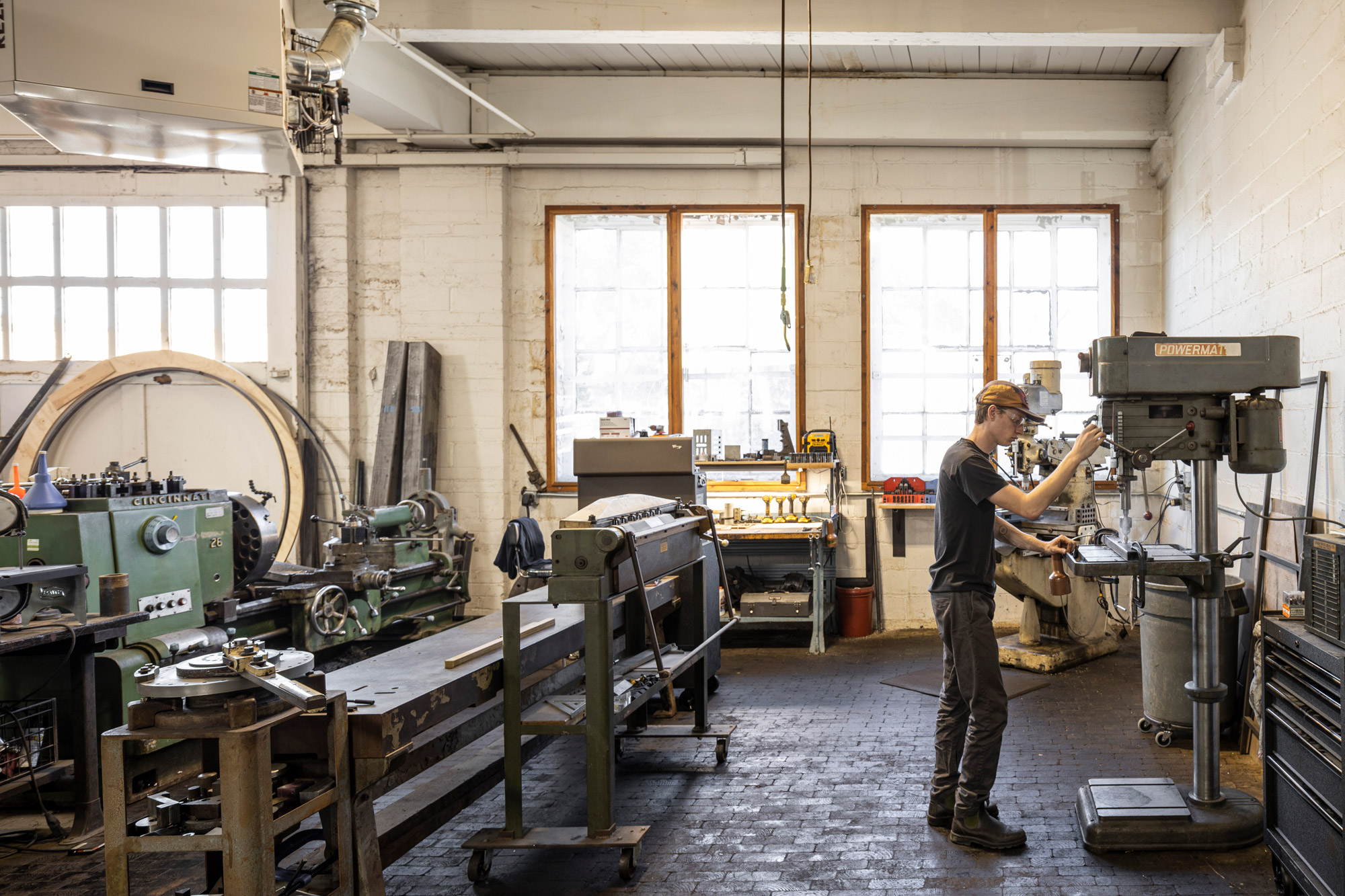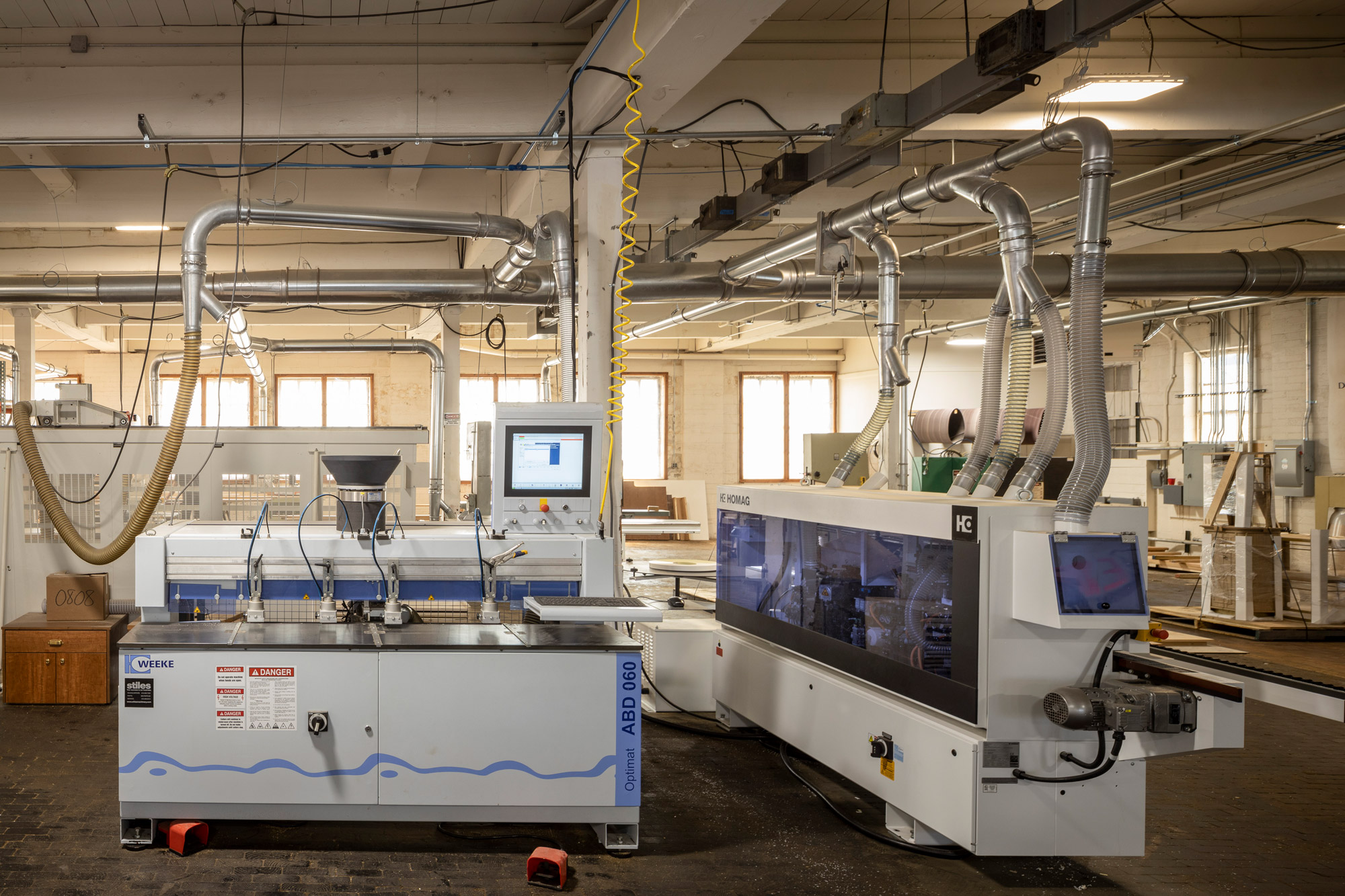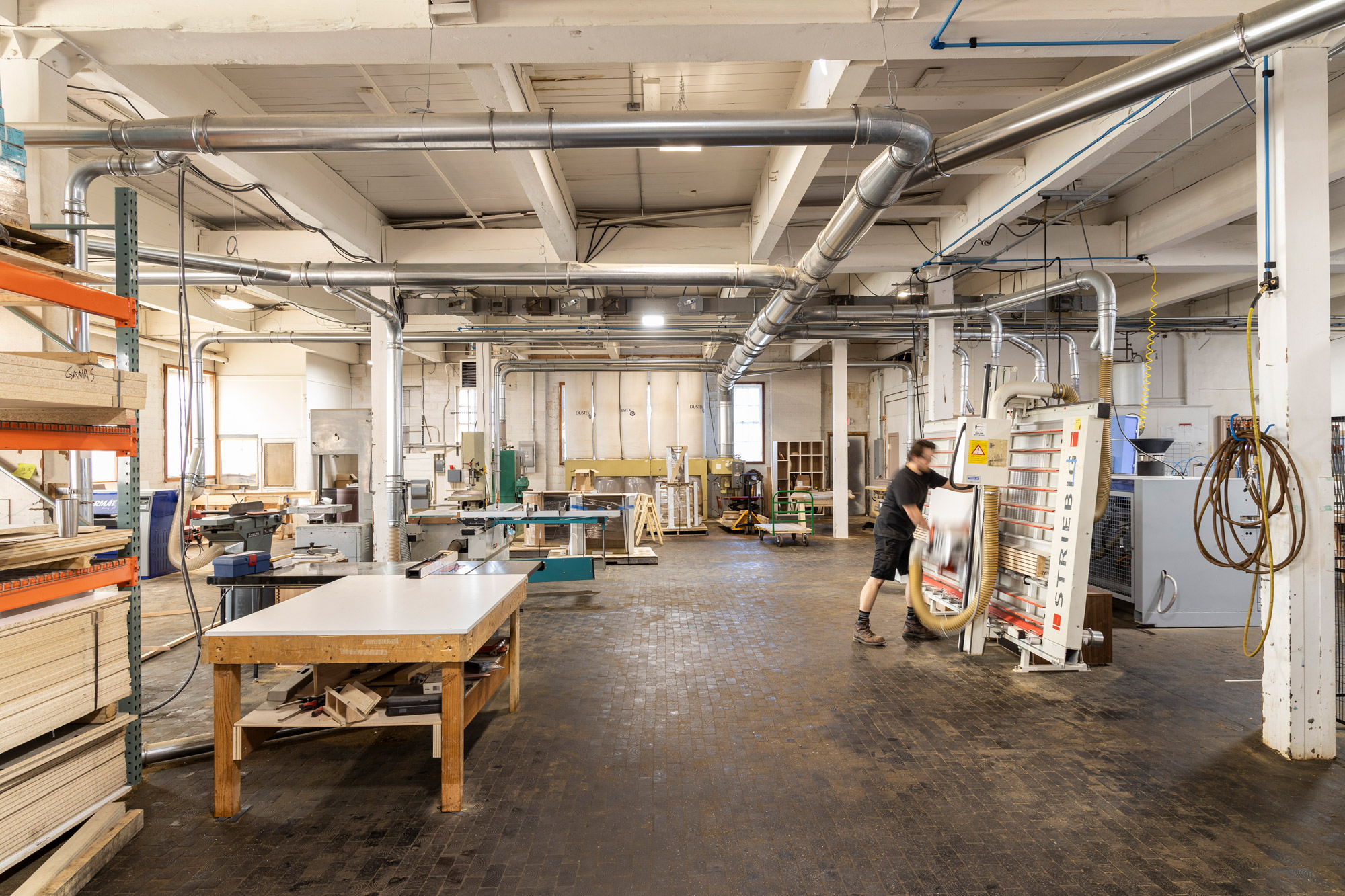 Things we can help with.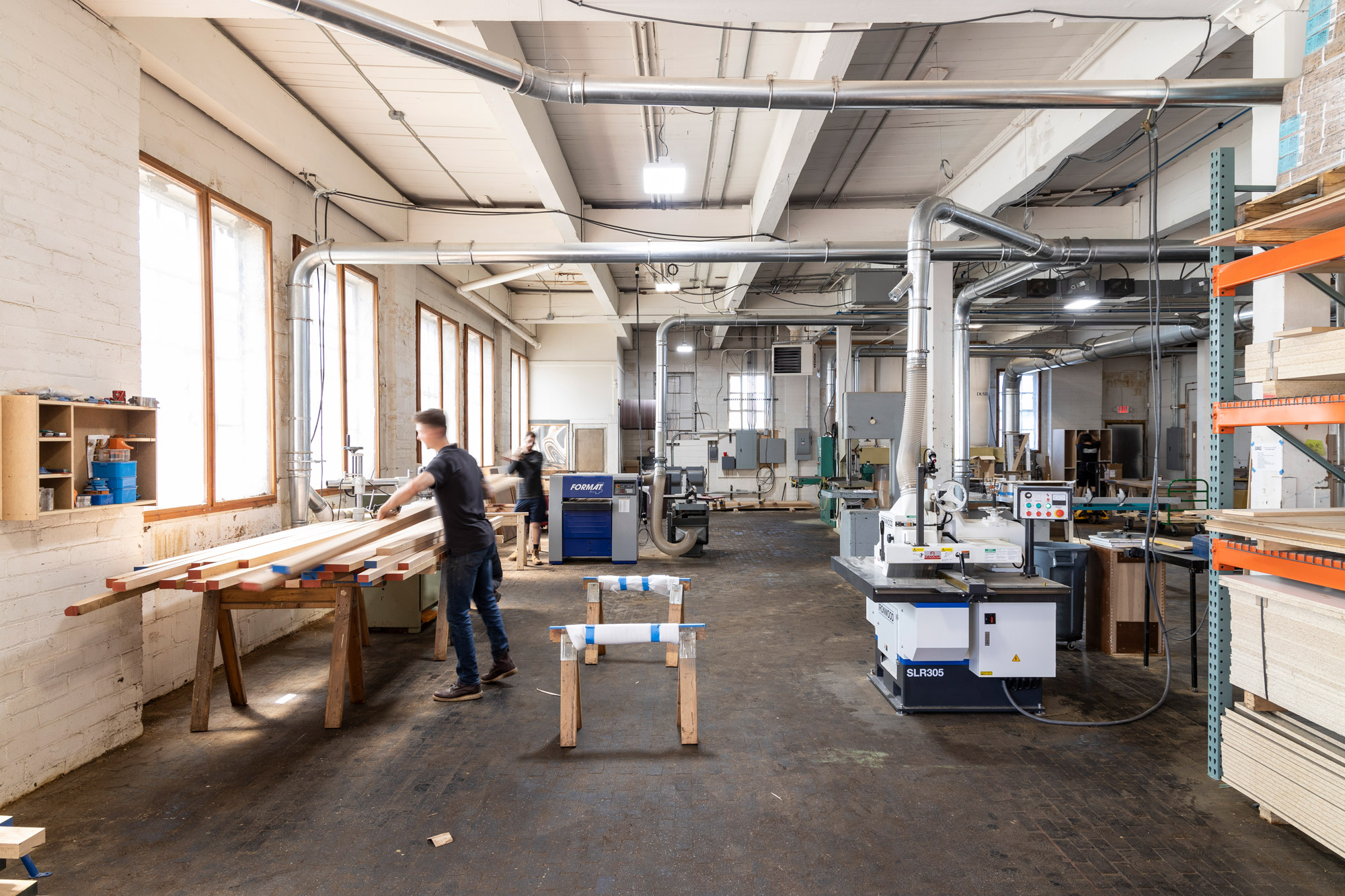 Woodworking & Millwork
Our woodworking and millwork division utilizes both traditional and modern processes.
We are experienced in working with a wide variety of materials from solid wood, veneer, sheets goods and laminate.
We work closely with local high end finishers on all of our woodworking and millwork projects . we can provide a natural 0 sheen look all the way to high gloss automotive styles.
We work with local and national suppliers to source all of our hardwood, veneer and sheet goods.
Our wide range of in house capabilities gives us total control over the final product.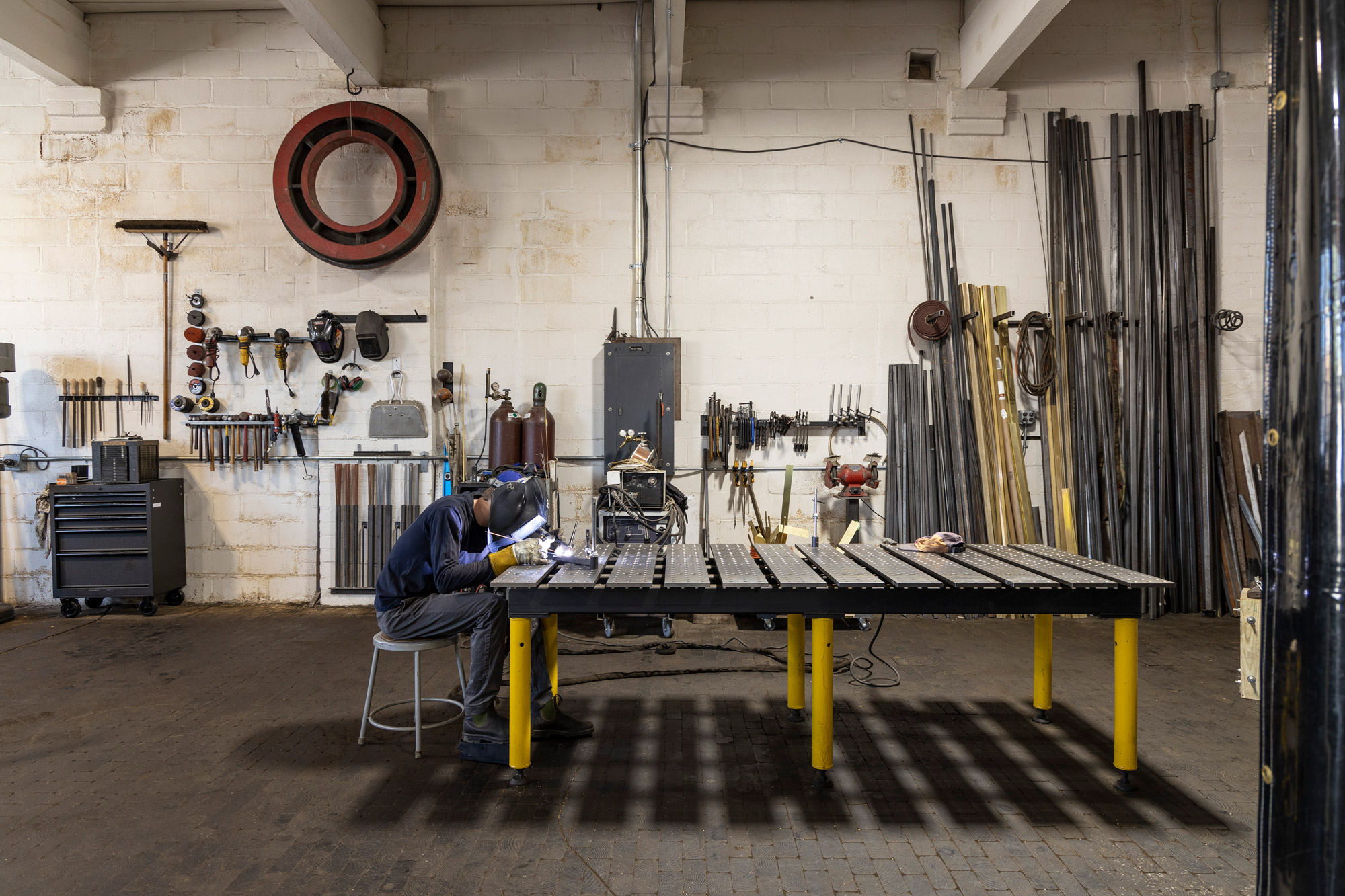 Metalworking
Our metals division utilizes both traditional and modern processes.
We are experienced in working with a wide variety of metals from mild steel, brass, bronze, aluminum and stainless
Our welding capabilities range from TIG, MIG, oxy acetylene brazing and silver soldering.
We leverage our local vendors for large scale cutting and forming
High end finishing, polishing and hand rubbed patinas are done in house
We work closely with local platters and powder coaters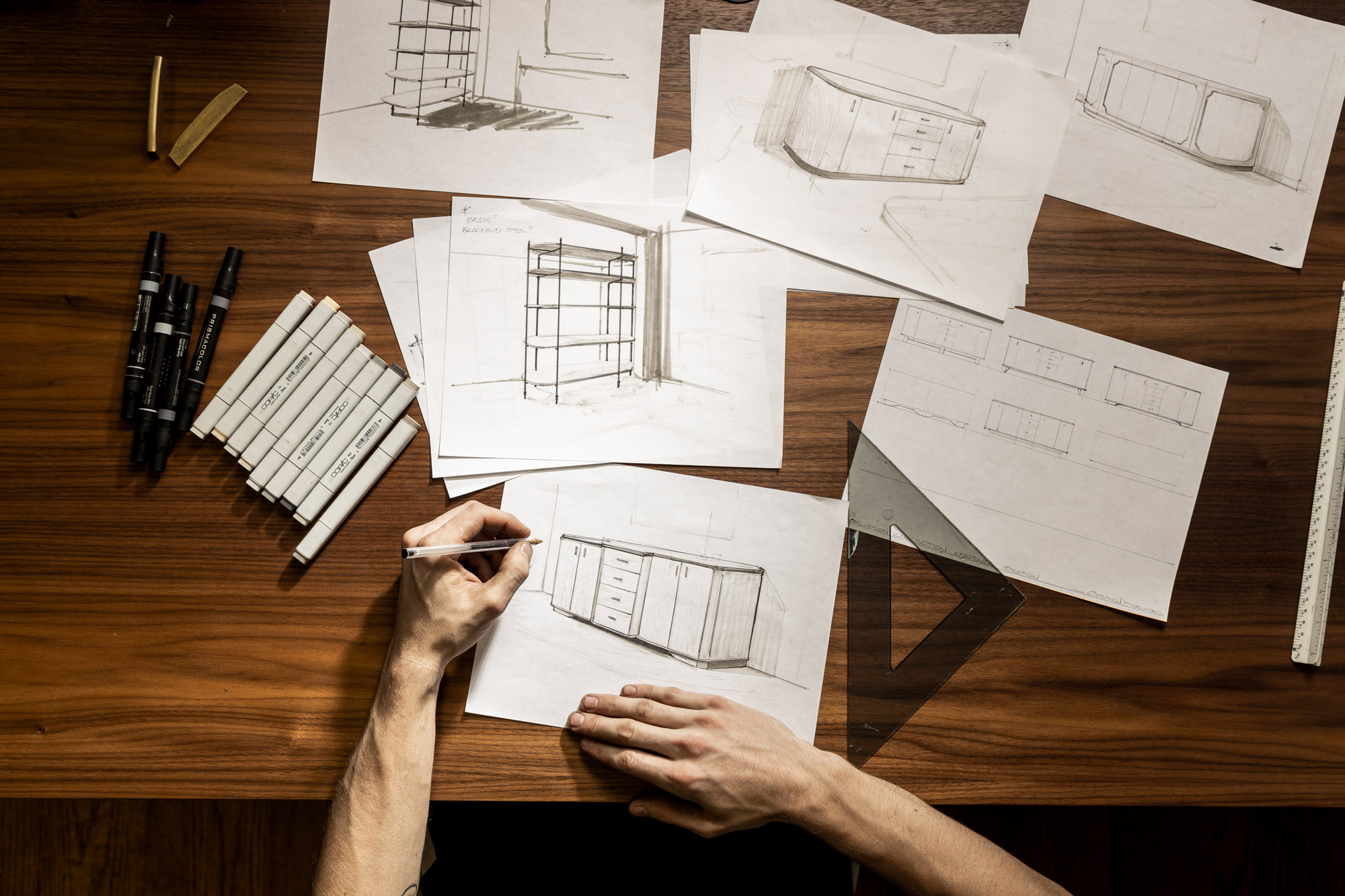 Design & Engineering
Our in house design and engineering team is equipped to bring any idea to life whether it is designing from the ground up, or working to another designer/architect's specs.
The design and engineering team is formally trained as product designers and architects
We rely on hand sketching as well as 3D modeling to communicate, collaborate and problem solve
All of our project are modeled in 3D using Fusion 360. AutoCAD 2D is also used as a complimentary software.
When needed we provide prototypes and section mockups for client approval
We work with a diverse group of clients to co-create solutions best suited for their needs.
We're are collaborators that take pride in problem solving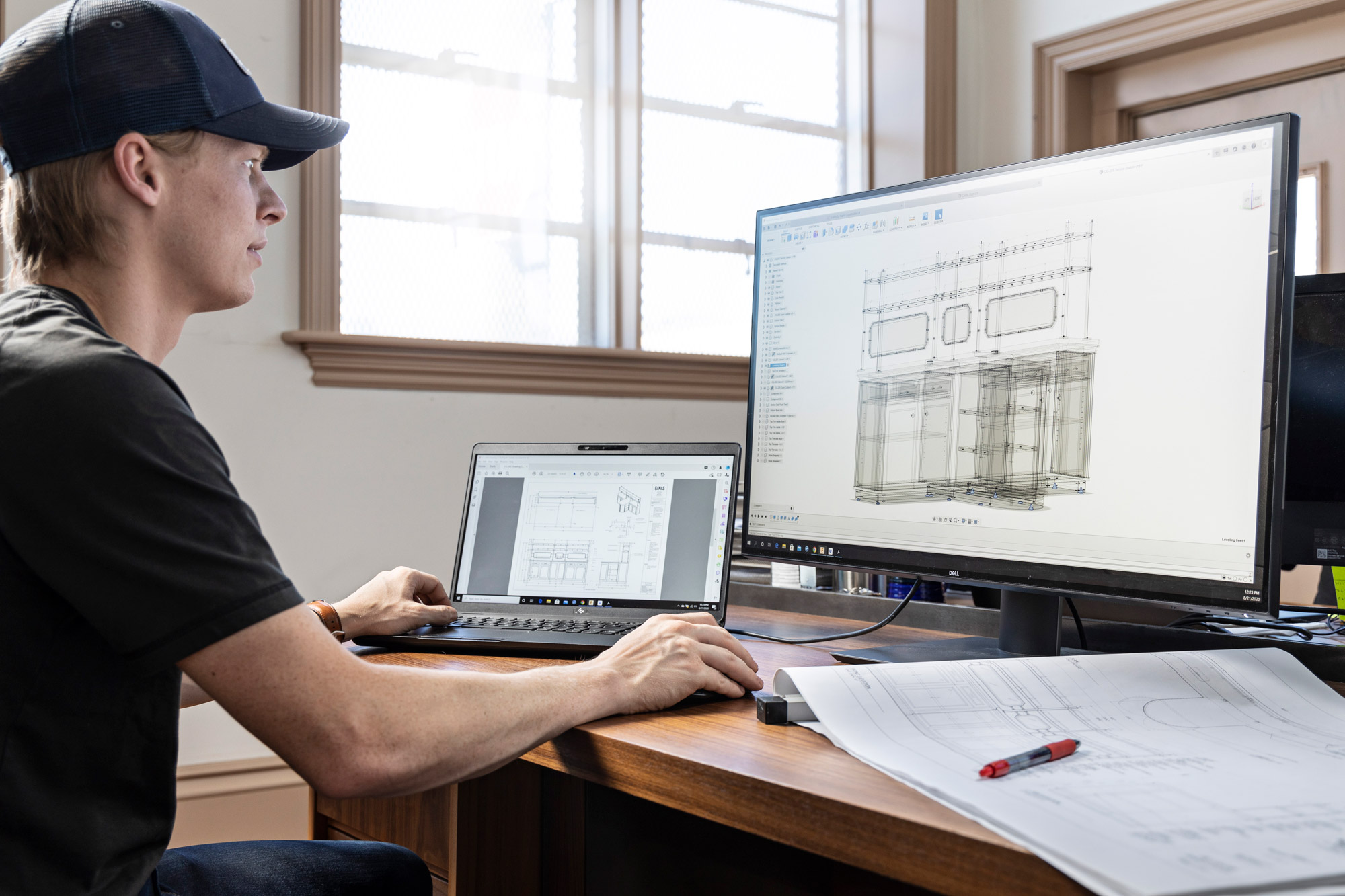 Project Management
All of our project are started with a detailed schedule and milestones
We use Project Manager software on all of our project to plan, manage tasks, collaborate and schedule.
We have strong network of vendors and suppliers that we utilize in order to deliver the highest quality end product
We are experienced in working directly with Architects, Designers, General Contractors and the Trades
We pride ourselves on big picture project planning as well as daily meeting to ensure schedule and quality are being met to highest standard
Our Team